January 6th Is About Criminalizing Free Speech. Unarmed insurrections do not exist. Simply put, globalist authoritarian pawns cannot win a debate on the merits, hence their need for intimidation and abuse of power to satisfy the greed of their elite handlers.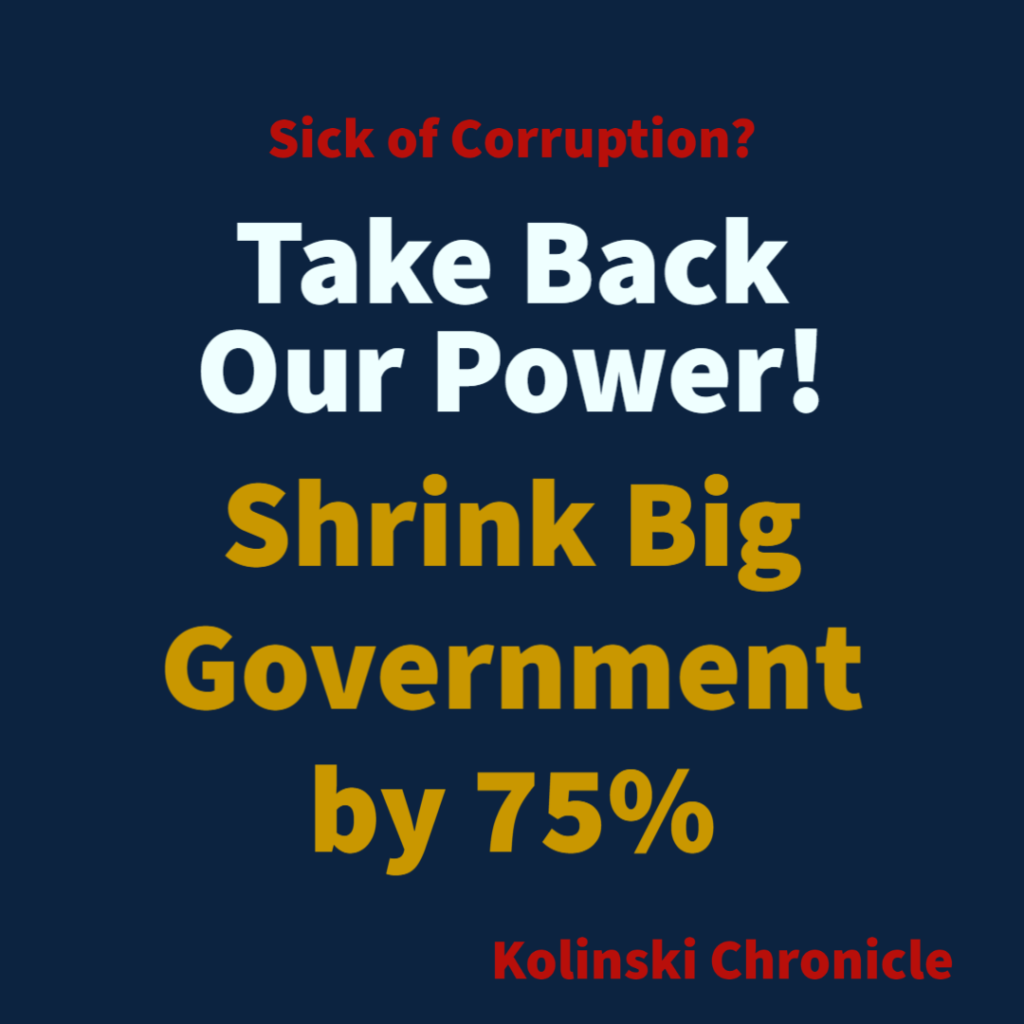 ♦Please consider the following as a U.S. taxpayer. ♦
Take a look at your personal household budget, consider your political beliefs, whatever they are, along with the financial living your family depends on: then wonder how you would cope with being arrested by heavily armed, oath-breaking, FBI Blue Shirt goons, taken into custody with no habeas corpus rights—no files charged; then unconstitutionally imprisoned in solitary confinement by carefully selected jailers who have been lied to and hate their political prisoners; only so you can be hung out to dry by brainwashed oath-breaking government lawyers and corrupt judges with no shred of courage or honor—backed by nearly $3 billion dollars of U.S. citizen debt, i.e., unlimited fiat prosecution funds.
Any citizen, unintentionally caught up within this looming, metastasizing American Gulag Archipelago[1], will realize, too late, their hard-earned, confiscated federal tax dollars have paid for annihilation of their God-given rights as recognized by our U.S. Constitution. Such citizens ARE SCREWED! If you thought, or still foolishly think your once sacred 1st Amendment rights are respected by U.S. Government Agencies, U.S. courts, or our special interest representing Congress—you are incorrect. Any attempt by any citizen to array their obscenely taxed household budget against the nearly $3 billion available to criminally malfeasant, now provably treasonous government lawyers will cost that citizen's family everything. Sans help from decent America First Voters; all sadly mistaken citizens end up destitute and/or imprisoned.
In other words, any American citizen daring assemble or speak out against D.C.'s Administrative UNIPARTY Dictatorship is rendered politically irrelevant. Worse, any citizens daring QUESTION sedition and treason exercised through State enabled electoral abuses are subject to criminal prosecution without the right of habeas corpus.
Below is a quote taken from Stasi[2] wannabe mouthpiece National Public Radio (NPR); an exemplary example of Mockingbird Media parroting, proudly, though softly bragging about flagrantly unconstitutional Department of Injustice atrocities since 2021. The quote is an early morning Mockingbird Media talking point vomited into the eyes and ears of American normies, finally victimized enough by mass formation[3] to believe what National Public Radio (NPR) claims on March 25, 2023 at 5:00 A.M. (EST).
♠
"More than two years after rioters stormed the U.S. Capitol, prosecutors have now charged more than 1,000 people in relation to the Jan. 6, 2021 attack.
These hundreds of people encompass "the most wide-ranging investigation" in the history of the Justice Department. NPR has been tracking every case related to the attack as they move through the court system, from the initial arrest to sentencing.
How Much work has this been for the federal government?
The investigation has been a massive undertaking, both in its scope and cost. Every U.S. Attorney's office has been involved, as well as every FBI field office. As part of the $1.7 trillion government spending package passed in December, $2.6 billion was allocated to the Attorneys, in part to support the Jan. 6 prosecutions."
♠
If the braindead victims of post-Constitutional academic indoctrination working for National Plutocracy Radio[4], brazenly spewing this uninformed, intimidating propaganda in print (audio version also available), believe what they wrote and said—please pray for them. Apparently, NPR job interviewers screen out readers of history for potential employment. If this or something like it is the case, the policy is sad and abusive, because astute students of history understand the day the Marxist/Fascist junta takes full power on behalf dynastic family elites, those who aided its fuckery (H/T to Badland Media's Patrick G.) are eliminated with extreme prejudice. If America First MAGA candidates fail in November 2024 to overcome make-believe voter rolls, fake mail-in ballots, and cheat machines—NPR pawns and thousands of their indoctrinated co-conspirators may soon come face to face with the history they helped create. In that unfortunate circumstance, every American will struggle belly to belly with this democidal beast.
If you have no idea what I'm referencing above, please find an un-redacted history book lying in a dusty corner somewhere disclosing the fate of "useful idiots" in Russia, China, North Korea, Cambodia, North and South Vietnam, across the African continent, across Central and South America, and elsewhere. You will quickly observe, though may not understand what happens to people getting in the way of central banking cartel resource rape—and now it's North America's turn to learn.
GLOBALISM and its GREAT RESET[5], requires the unrestricted warfare slaughter of United States' and European middle-class independence. WHY? Because independent, educated populations, particularly creative, entrepreneurially minded populations, uniformly and staunchly oppose slavery, whether enforced by weaponized weather, disaster capitalism, Transhuman entrainment, and 5GW[6], or more traditional fear, ghettos, starvation, guns, cattle cars, whips, chains, poison gas, and barbed wire.
The age-old battle between good and evil has landed in North American ports with a Satanically influenced global vengeance. This vicious attack on humanity feels political, feels seasoned with cultural angst, ethnic discord, and economic strife, BUT this battle is 99% spiritual and ultimately will be won or lost in the spiritual arena. God's grace, prayer, fasting, love, and spiritual coherence are our most effective weapons in this war for our souls. Humanity's ancient war began when Lucifer, Angel of Light and his horde of fallen angels turned against our Creator's love and were banished from Heaven to dimensions within our space/time universe.
America's current circumstance is not about which psychopathic cabal assumes ruling power over our forlorn republic—the republic bled for by our Founders and blessed by God. The same republic we once owned as free sovereign citizens. This biblically epic 21st century battle is bigger and far more significant for each of us, than anything brainwashed UNIPARTY pawns care about or discuss. Let's not get lost among the lost. Let's come together as individuals and protect each other.
Instead of hating each other, let's work together to re-establish God's blessing for America along with her role in protecting others around the world. I remind you of something biblical cycle analyst, Bo Polny (https://bopolny.com/) mentioned on Greg Hunter's USA Watchdog (https://usawatchdog.com/) on September 16th. Mr. Polny reminds us, the Israelites were chosen by God to be His people. America's Founders were not chosen by God, at least to my knowledge; and yet, America's Founders chose to form our new nation under God's protection through their own volition. They acknowledged in the Declaration of Independence, humanity's unalienable rights, endowed by our Creator—and declared in front of the entire world, America's firm reliance on the Protection of Divine Providence.
If anyone thinks our Creator will turn His or Her back on that commitment—that covenant; I believe they are mistaken. I bring this up because many people I talk to are confused and afraid of what's happening. I can't and won't attempt to tell anyone what to think or do but am willing to share my own viewpoint, if readers are interested. If not, just skip the next paragraph.
I'm anxious about what's happening as well, but believe we must remind ourselves, there is nothing to be afraid of except being on the wrong side of this battle between good and evil. Material life isn't even a blink in eternity. All that matters in our corporeal lifetime is that we love God, love our country, love our families, and do our best to love each other, even when we hurt each other. Faith and grace do the heavy lifting for us if we keep trying to get it right. My gray hair and bruises over time convinced me of this simple truth, though I admit, life is a mystery, and the final answer is not revealed until we cross over into the spiritual realm. Maybe not even then?
January 6th is a UNIPARTY ruse focused on obliterating the 1st Amendment through intimidation in order to take and hold UNIPARTY power in service to elites—nothing more. The MAGA movement threatens all abuse of power, stands against despotic abuses, and therefore must be strangled by UNIPARTY goons to prevent fraud, sedition, and treason from being exposed by President Donald J. Trump, his associates, or members of the populist America First Movement he courageously and generously inspired. Liars, criminals, and despots hate truth, hence January 6th persecutions. Globalism cannot overcome truth, no matter how big the lies, and despite how many innocent people are harmed or killed by order following Pawns of Privilege.
Amendment 1 states: "Congress shall make no law respecting an establishment of religion or prohibiting the free exercise thereof; or abridging the freedom of speech, or of the press; or the right of the people peaceably to assemble and to petition the government for a redress of grievances."
Our U.S. Constitution is designed to secure our unalienable rights under the Rule of Law, but preserving American institutions requires vigilance and the hard work be done by us. God will not violate our free will by fighting our battles for us. We have 24/7 access to God's grace, i.e., all the armor and power we need to win this epic battle, BUT we MUST do the work—realizing, we already won by just standing in the gap—because Christ's death and resurrection empowered each of us, through the Holy Spirit, to overcome evil influence. The only issue in question is our personal choice, for which we are each responsible.
There is no safe middle ground in this eternal spiritual battle since Satan owns the fence. Given that we are stuck with "either – or" as options, let's leave hurtful political party trash-talking behind. Instead, let's apply prayer and a bit of game theory to help each other patiently determine a path to beneficial cooperation through loving mutual respect. Then we can considerately discuss our differences, and more easily make spiritually healthy, constructive choices. With God's grace, we can work for each other's best interest and mutually prosper. Only Globalism and globalist freaks demand we mistrust, dislike, and work against each other.
Note: I am a pacifist who believes in self-defense. As a professional engineer, I am not capable of viewing violence as an effective means of repairing broken systems or of bringing about legitimate long-term solutions. That said, I will say this. Video footage shows FBI assets and Capitol Police inviting people into and around Capitol Premises on January 6th. There was no insurrection—just paid agitators and a few who got excited. Windows broken by agitators do not constitute an insurrection. American history suggests, the sad day, which I pray never comes, that American Patriots are forced by authoritarian goons to physically defend themselves against wanton abuses of power and unconstitutional government over-reach; will be the same day Leftist pawns learn what the Bill of Rights means, and what the normally sleepy, American Lion can and will do to protect itself and its loved ones. If you are an idiot goon reading this, please never make that day happen.
You and I, as legal American citizens own our Republic. Let's start acting like it, exercise our sovereign rights, get involved in the debate, and take our country back peacefully. Emotionally driven rhetoric is ratcheting up as demonically intended and we must work carefully to avoid the violence trap. Our kids and future generations will be stuck having to live with what we do or don't do regarding the in-our-face witnessing of organized criminal sedition and treason by multinational corporate insiders, both outside and within our own corrupt government. Let's get this right (pun intended) and secure our abundant future for America and the world. If American citizens drop this ball; our entire world is in trouble; but with God's grace that cannot happen.
---
[1] "[The Gulag Archipelago [Abridged] (Harvill Press Editions)] [Author: Aleksandr Solzhenitsyn] [January, 2003]: 8601404595165: Amazon.Com: Books," accessed September 26, 2023, https://www.amazon.com/Archipelago-Abridged-Harvill-Editions-Author/dp/B00NBDRRMW/ref=sr_1_4?crid=SFGUPND4T34Q&keywords=gulag+archipelago+book+abridged&qid=1695737266&sprefix=Gulag+Arch%2Caps%2C130&sr=8-4.
[2] Laura Williams, "10 Terrifying Facts about the East German Secret Police | Laura Williams," November 14, 2019, https://fee.org/articles/10-terrifying-facts-about-the-east-german-secret-police/.
[3] "Amazon.Com: The Psychology of Totalitarianism: 9781645021728: Desmet, Mattias: Books," accessed September 26, 2023, https://www.amazon.com/Psychology-Totalitarianism-Mattias-Desmet/dp/1645021726/ref=sr_1_1?crid=AU9M0M9AEIUC&keywords=mattias+desmet+the+psychology+of+totalitarianism&qid=1695736059&sprefix=Mattias%2Caps%2C133&sr=8-1.
[4] Meg Anderson and Nick McMillan, "1,000 People Have Been Charged for the Capitol Riot. Here's Where Their Cases Stand," NPR, March 25, 2023, sec. Investigations, https://www.npr.org/2023/03/25/1165022885/1000-defendants-january-6-capitol-riot.
[5] "Amazon.Com: COVID-19: The Great Reset: 9782940631124: Schwab, Klaus, Malleret, Thierry: Books," accessed September 26, 2023, https://www.amazon.com/COVID-19-Great-Reset-Klaus-Schwab/dp/2940631123/ref=sr_1_1?crid=36RFHYQH102HE&keywords=the+great+reset+klaus+schwab&qid=1695735495&sprefix=The+Great+reset%2Caps%2C207&sr=8-1.
[6] Lt General Michael Flynn and Boone Cutler, Introduction to 5GW (Boone Cutler Media Enterprise, LLC, 2022).